Onground Pool Steps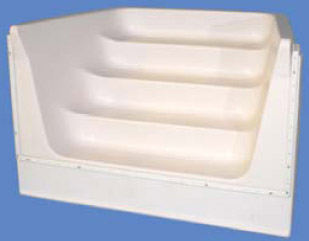 Onground Pool Steps are the ultimate in-pool stairs made with TLC in the USA are the best onground pool steps in the industry. Steps are only as strong as their support system and these in-pool stairs onground pool steps have massive support. The strength and rigidity of these stairs has proven by this 5,000 lb. torture test!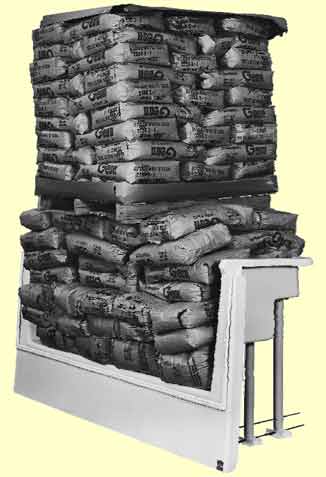 Massive support channels in the pool steps are permanently bonded to the underside of each tread, providing controlled flexibility. These patented, heavy-duty, extra-wide channels mean optimum strength while still allowing the stairs enough flexibility to withstand freezing and thawing.
Steps for Onground Pools can be a fun place to sit and splash while others enjoy the beauty of any of our Inground Pools.
Improved pool step trim strip with a flexible, more durable plastic material. It can be easily pressed into the holding track and just as easily removed. No need to remove one section of trim in order to remove or insert another.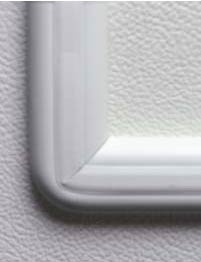 These pool steps have a patented radius corner stair mount face plate is rounded at each bottom corner, mating with the side face plates for a truly professional look. Smooth corners mean there are no sharp edges inside the pool, eliminating a possible hazard during liner installation and providing added protection for pool users. No need for locating pins with the TLC system and pre-punched step gaskets.
These pool steps use an exclusive "Lock Down Bleacher System" for unequalled pool step support. Entire Lock Down Bleacher System is preassembled at the factory, no lost nuts or bolts. Stair support posts simply snap down and lock into place.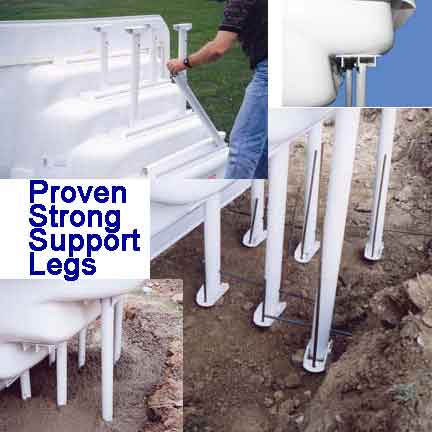 Back to the Onground Pools
See Other Inground Pool Steps