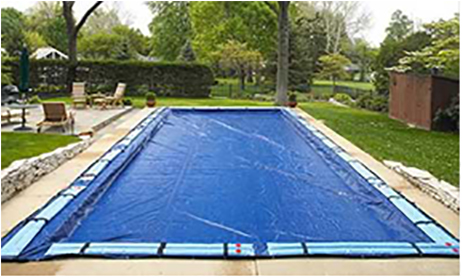 PoolTux Inground Winter Pool Covers are available in a 10 and 15 year warranty and are a very common type winter pool covers, often called waterbag winter pool covers. These inground winter solid pool covers or "Water Bag Covers" are solid winter covers and are typically held down onto the pool with water (tubes) bags around the edge.
An inflatable air pillow (two on larger pools) should be used underneath these pool winter covers to make it easier to remove sticks and leaves, which may collect on top of the winter pool covers.
These are NOT POOL SAFETY COVERS.
If you would like a Certified-Safe Pool Cover, click
here
.