Disclaimer
The information contained in this web site is provided for informational purposes only. While ProPools has tried to provide accurate and timely information, there may be inadvertent inaccuracies and typographical errors, for which we apologize. We reserve the right to make changes and corrections at any time, without notice.

ProPools does not warrant the accuracy, completeness or usefulness of the information, text, links, or other items contained on this website, and ProPools expressly disclaims liability for errors or omissions in these materials. ProPools makes no commitment to update the information contained on this website. ProPools disclaims all warranties, representations and endorsements, express or implied, with regard to the information accessed via this website, including but not limited to all express and implied warranties of merchantability, fitness for a particular purpose.
Third-party websites listed as hypertext links herein are not under the control of ProPools. Accordingly, ProPools can make no representation concerning the content of these websites nor can the fact that ProPools has included this link serve as an endorsement by ProPools of any of these websites.
All sales are subject to our usual terms and conditions of sale.

ProPools wants to do business with anyone who needs pool products and supplies. We reserve the right to refuse sales to anyone and we also reserve the right to refuse sales that are the result of a clerical error or error in quote. Possession of website material or literature from ProPools does not constitute the right to purchase products from ProPools.

All sales are considered business to consumer sales and ProPools reserves the right to any and all dealer incentives.

The pool information contained in this website is intended, in part, to alert the reader to certain pool use, maintenance and construction issues. You should consult your local pool professional for relevant information regarding your circumstances, climate, and geography. The information contained herein is not intended as a substitute for professional consultation regarding pool use, pool installation, pool maintenance or pool repair. If professional assistance is required, the services of a competent professional person should be sought.

Pricing and Availability
Any pricing information listed on this website is subject to change without notice. ProPools typically does not match competitors' pricing but may consider it before the sale. ProPools will not adjust pricing after the sale is complete.


Certain items listed as part of our inventory may be discontinued or may be unavailable from time to time; contact us for current availability. While it is a rarity that an item ordered through our site is no longer be available due to manufacture obsolescence. Should an item ordered no longer be available due to its obsolescence we will contact you if no other comparable, equal, or better alternative is available. Should a comparable, equal or better alternative item be available we reserve the right to ship that product.


ProPools may make improvements and/or changes in products, programs, and pricing at any time. Specifically, chemical brands that may not be registered in certain states are subject to substitution for another brand name where the chemical is exactly the same product.


In an effort to bring you the most competitive price, not all products we offer are stocked and warehoused at our warehouse. Therefore we ship these non-stock products directly from the manufacturer. Orders shipped from a manufacturer are not subject to our control and shipping times vary. Not all items listed are kept in stock for immediate delivery. Purchasers will be notified if an item ordered is out of stock, backordered or special order.

Warranty Information
Nearly all products sold by ProPools carry a manufacturer warranty. If you feel you have a defective product, please refer to the warranty information packaged with your product.


ProPools does not express or imply any warranties. All warranties are the responsibility of the manufacturer. ProPools expressly disclaims liability for any injury, loss, damage, or cost (including labor) of any kind arising from the use or inability to use any item we sell.

These criteria apply to warranties for most manufacturers and most products:
Most manufacturer warranties clearly express that warranty applies to defects in material and/or workmanship only, and cover only the replacement of defective or missing parts. Any damage that occurs to a product after it has shipped from the factory is not the manufacturer's responsibility and is not covered under warranty unless caused by defects in material or workmanship.
Labor is not included in most warranties, nor do manufacturers accept responsibility for loss of time, inconvenience, incidental expenses or material charges.
Any shipping charges incurred in the execution of a warranty claim are the responsibility of the owner.
Warranties typically extend to the original retail owner only and are not transferable.
Warranty period begins on date of purchase or installation, if it can be proven with an invoice or proof of purchase.
For products that were shipped internationally, warranties are usually only valid if the manufacturer has a presence in the country where the products were shipped.
Shipping Policy

We make every effort to ship all orders within 24-48 hours of receipt (except for Saturdays, Sundays and holidays), however this is not always possible due to merchandise availability and other unforeseen events. ProPools does not guarantee transit times on ground packages or standard freight.

Free shipping promotions and flat rate shipping fees applies to the continental United States ONLY

.

Freight Shipments

Items shipped within the USA that are too large or too heavy for UPS must be delivered via freight truck. All freight deliveries are scheduled for residential curbside delivery and someone must be there to inspect and receive the delivery. Freight shipments require inspection and signature upon delivery. Any damaged shipments must be refused.

Products Damaged in Transit
While it's unfortunate, products are damaged by the delivery carrier from time to time. You must inspect the item(s) by opening the pallet and boxes to check for concealed freight damage. It is highly recommended that you remove the wrapping and/or box and inspect the product for hidden damage as well. Please clearly notate on the carrier's paperwork that the item was damaged when it arrived, refuse the shipment and supply us with a copy of that paperwork. If the carrier will not let you remove the box, then please clearly write on the freight bill "Subject to Inspection for Damage". Please contact us so we can get you a replacement or find a solution for the damage to be repaired.

Visit our

Shipping Policy

page for more information on what to do when an item is damaged in transit.

Return Policy

Order must be less than 90 days old in order to be returnable. Return window starts at the date of receipt of order. Items must be in new and saleable condition, in the original undamaged packaging, to qualify for a return. Any product that has been installed and/or used cannot be returned.

Return Merchandise Authorization

(RMA) must be requested within this 90-day period. Once an RMA has been issued it is valid for 30 days. Customer is responsible for paying return shipping costs.

Visit the Returns Policy page for our complete returns policy.

Cancelling an Order

Cancellations are only allowed if the product has not been shipped or picked up. All cancelled orders are subject to a 6% cancellation fee. We pride ourselves on quickly processing and shipping orders, therefore

we cannot guarantee cancellation

. If you wish to cancel an order, please email us at

[email protected]

and

include your order number and "cancel" in the subject line

, this will route your email to the correct team.

Note: your order has not been cancelled unless you receive an email from us confirming cancellation

.

If your order has already been shipped, please request a Return Merchandise Request (RMA) by clicking here.

Visit our

Returns Policy

page for more information on cancelling an order.

Will-Call Orders

Will call orders can be placed online with ProPools to save on shipping costs, but only for eligible products in stock in our warehouse. We are located in Ontario, California. All will-call orders must be placed online or over the phone and an email will be sent after the order is processed to inform you of the time your order will be ready for pick up. Items not stocked in our warehouse may still be eligible for will call if the item is stocked at a local supplier. But, if the local supplier has a higher cost than our main supplier, then the difference in cost must be added to the selling price you see on the site.

An order which is picked up by the purchaser and/or agent of the purchaser; shall receive the product as being received in new condition and any possible transit damage is the responsibility of the purchaser.

Special Orders

Typically, special orders take two to three weeks for delivery. Every item / order is different, so lead times can vary. If your product has to be special ordered, we will notify you of the fact via email. Special order items most of the time are non-returnable. In some instances, special order items may be returned to the manufacture but restocking fees and shipping charges will be incurred.

Backorders

On occasion items may be backordered because it is temporarily out of stock with the supplier. Every item / order is different, so backorder times can vary. If your order has been backordered we will notify you of the fact via email. If you do not wish to wait for your backordered item, contact us immediately to cancel or change your order.

If you wish to cancel an order, please email us at

[email protected]

and

include your order number and "cancel" in the subject line

.

Please contact our customer service team if you would like help changing your order to an in stock item.

Financing
ProPoools does not have its own financing program. However, we offer two third party financing options.

Sales Tax

We charge sales tax only in those states where we are legally required to. See the map below which identifies if shipping is taxable in your state. Our cart is programmed to follow state sales tax laws regarding tax on shipping costs.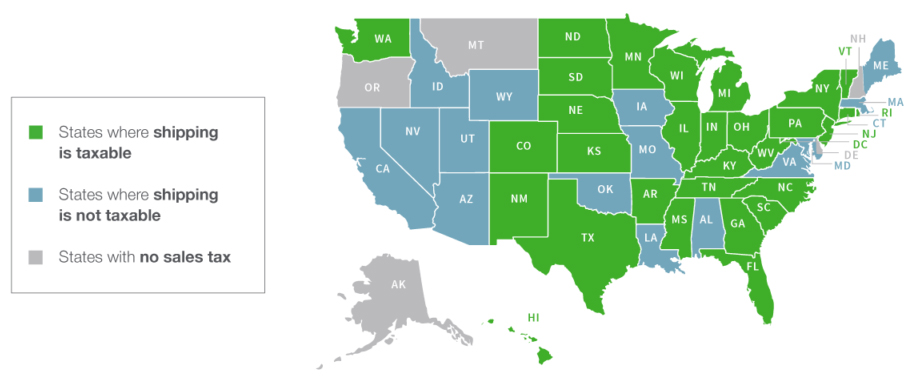 Privacy Policy

Visit the Privacy Policy page for details.

Photographs / Images

We make every effort to ensure that the images used on our site are as representative of the actual products offered as possible; however, there may be instances where images which are perfect matches for specific products are not available. Thus, customers should not assume that product images are exact representations of the product being sold. Please consult our customer service representatives with questions about specific images and products.

Due to the many variations in monitors and browsers, color samples may appear different on different monitors. Computer monitors are not all calibrated equally and color reproduction on the internet is not precise. Since it is not possible to guarantee our online colors will look the same on all computers, we do not guarantee that what you see accurately portrays the color of the actual product. We do our very best to make sure our samples are as close to the exact product as possible, but cannot guarantee that what you see is an exact sample. If it is important that the color be exact, it is highly recommended that you order a sample first, before placing your full order. After you receive your samples, keep in mind that even the actual sample can have minimal color variations from the finished product as stated by our manufacturers.

Trademarks & Copyright
All copyrights, intellectual property, trademarks, company names and product names are the property of their respective owners. Content on this website, including but not limited to the text and images herein and their arrangement are property of ProPools. Certain images, copy, documents, and information herein are owned by and have been provided by our suppliers and are used with permission. Many of the photographs (product images) on our site are proprietary and should not be used by anyone other than ProPools for any reason without prior written approval. We watermark our images with our logo for this reason.

Linking
Linking to the URL propools.com is expressly prohibited unless it is previously agreed upon by both parties.

Promotional Offers

The following are terms & conditions for promotions offered by ProPools.
By taking advantage of a promotion you indicate acceptance of these rules together with any specific instructions and terms for such promotion which may be mentioned in any electronic messages, on the website, or communicated to you in any other way.
All orders will be subject to our standard terms and conditions of purchase and product/service specific terms and conditions of use.
Promotional offers cannot be used with any other promotion unless otherwise indicated.
In the event of product returns or cancellations, refunds will be given for the amount of the original purchase less the discount received.
We reserve the right to change a promotion's rules and/or withdraw the promotion at any time, without warning.
Discounts & Coupon Codes
The following are terms & conditions for discounts and coupon codes offered by ProPools.
Cannot be applied to previously placed orders.
Not transferable or redeemable for cash or credit.
Coupon codes are limited to one coupon code per customer, per order.
Certain products can be excluded from coupon codes and/or discounts. See the specific terms of the promotion for a list of included or excluded products.
To apply a coupon code, you must enter it at the Payment page of checkout.