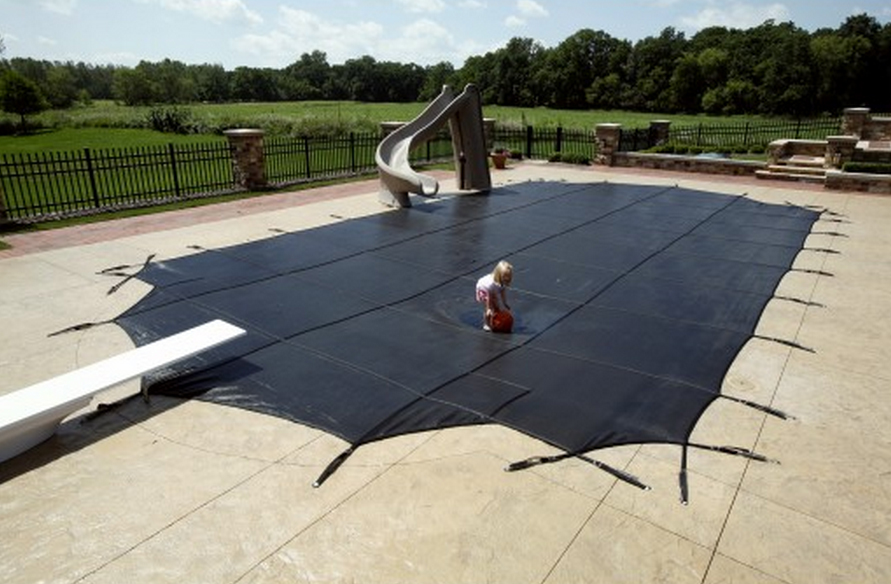 The Premium Mesh covers are manufactured with industrial-grade mesh fabric that withstands heavier snow loads, extreme wind, longer exposure to harmful UV rays. Covers are made with 5'x5' reinforcing straps that make them 50% stronger than traditional mesh safety covers with a break strength of over 5200 lbs.

Premium Commercial Mesh's heavy construction and unique weave means this cover won't rip even after a large branch or sharp object cuts the cover. Reinforced straps and super tough premium mesh means the pool cover resist deck abrasion much better.

It is built for longevity and strength, and is backed by a 30-Year Warranty.


Its super tight weave mesh provides your pool with two layers of protection. Since the covers' weave is tighter than a standard mesh cover it provides excellent shade, which reduces algae growth in the spring. The mesh screens out all but the finest debris, but allows the cover to drain eliminating spring cover pumping. Since almost no dirt or debris get into your pool and the water is virtually algae free – spring opening is quick & easy. The cover is loaded with UV inhibitors so Commercial Mesh will last for many years in areas with intense sunlight.

All this performance comes in a lightweight cover that is easy to remove and install. Premium Mesh covers are installed like conventional safety covers, using brass anchors and stainless steel springs. This premium cover comes complete with anchors, stainless steel springs, installation tool, storage bag and compete installation instructions.
Available in Black or Green.
Safety cover step location is determined by standing at the Shallow end and looking toward the Deep end. If the step is on the left, it's a left hand step. If the step is on the right, it's a right hand step.